Sales Acceleration
How Embedded Analytics Can Fast Track The B2B Sales Cycle
This sales acceleration series covers generating revenue, shortening the B2B sales cycle, and account-based marketing best practices.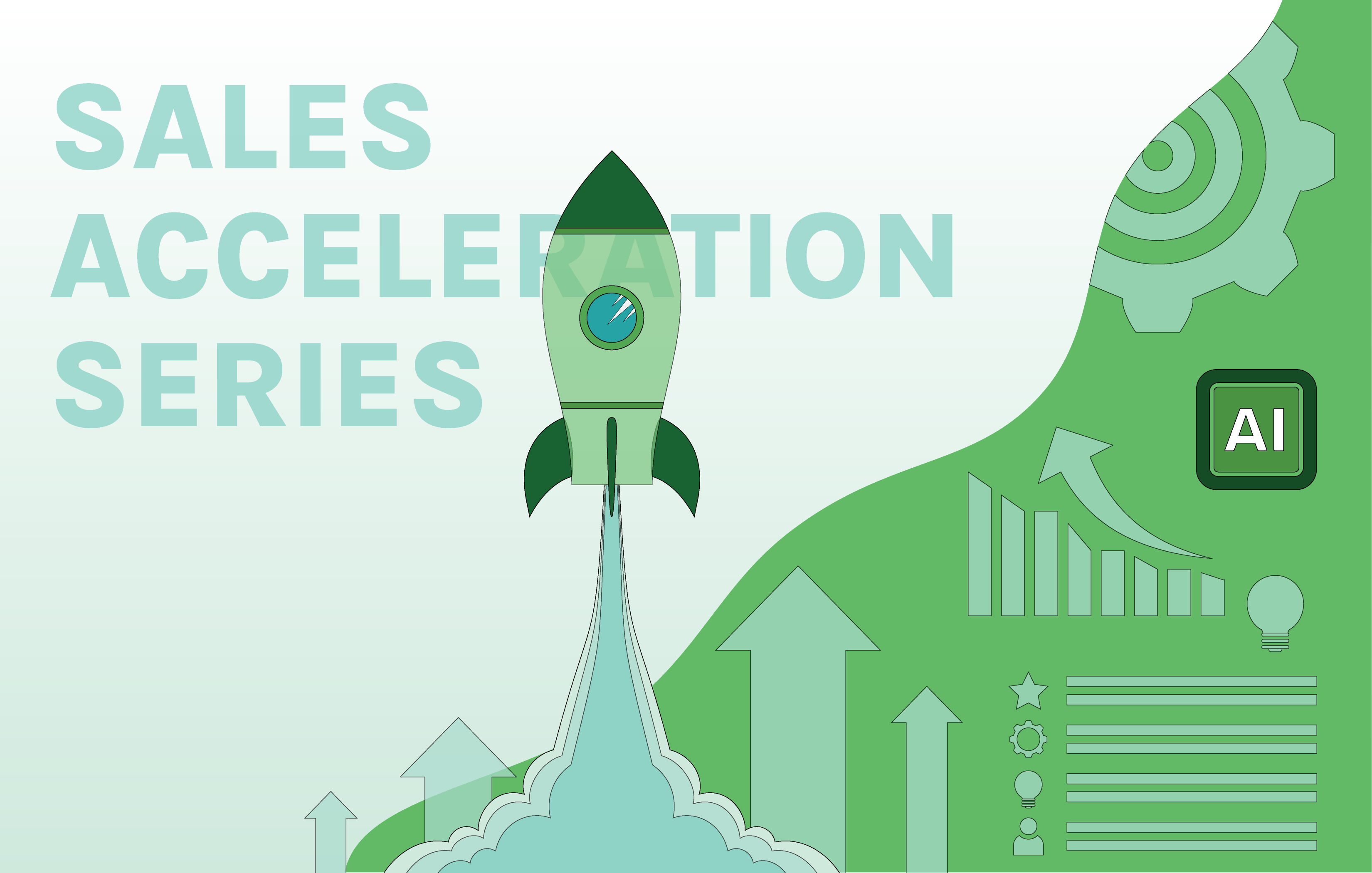 Whatever industry you're in, product you sell, or customer demographics you face, every business is on the journey to becoming insights-driven, the new "holy grail" of corporate profitability.
Today, we live in a world that is becoming insights-driven. When making business decisions, the demand for relevant insights has only grown as data has become more pervasive in our lives. Enterprise applications are no different.
In fact, according to a McKinsey analysis, data is used by 45% of the best-performing organizations to develop new business models. So many businesses are relying on sales acceleration solutions. To make your company stand out, merging an AI solution with your revenue acceleration goals will help increase revenue, customer retention, and lifetime customer value.
Incorporating insights and analytics into your existing enterprise software is a simple approach to improving business functionality both internally and for your customers.


Embedded Analytics Defined
Gartner defines Embedded Analytics as insights delivered with a user's natural workflow, without the need to toggle to another application. Next-generation embedded analytics are coming from additional sources outside of analytics and business intelligence (ABI) platforms, including APIs, published from artificial intelligence (AI) and data science platforms.
ModuleQ is on the leading edge of this technology category, bringing together business intelligence and an extensible API to deliver insights inside of Microsoft Teams, Slack, and other collaboration tools.
Embedded analytics provides the end-user with a view into the data stored within a software application. The end-user can use this research to detect and mitigate issues and identify and capitalize on opportunities.


Why Use Embedded Analytics?
Integrating analytics into your enterprise applications can have a significant impact on your business's growth. Embedding analytics gives your business opportunities including:
Enhancing user engagement
Giving new income channels
Minimizing client attrition


Three Key Benefits for Your Sales Cycle:
1. Achieve Long-Term Competitive Advantage Over Your Competitors
Many businesses are capitalizing on data and insights they get through analytics. Today, customers have come to expect analytics in almost every situation. You'll be falling behind your competitors if your employee/customer experience doesn't provide actionable insights.
By using the right embedded AI platform, your customers will be able to use new technology to get data and insights quickly. Also, when you embed advanced analytics platform, you and your customers will have access to the most up-to-date technological breakthroughs. This provides you with a long-term competitive advantage.
2. Take Customer and Employee Experience To A New Level
When you integrate and personalize your business intelligence, you move away from just having a lot of data to serving information to people in a meaningful way. For example, users may be able to
Receive real-time meeting prep personalized to their business accounts
Receive fast, intuitive insights without having to splice data together manually
Be the first to know when breaking news is happening with accounts they manage
Move away from manually searching for documents and content to receiving content based on their work and meeting context
In a managed platform, they can collaborate on data and exchange insights. Modern integrated analytics also improves the user experience by providing a more user-friendly interface and design flexibility.
In ModuleQ deployments, our most AI-enabled users average 32% more customer touchpoints.
3. Create More Revenue Streams
You will be able to add revenue streams with cross-selling and upsell opportunities that are sent to you based on the accounts you manage. The analytics module could (and should) be used to generate extra revenue.


Tips To Get Started with Embedded Analytics
Ensure A Consistent Feel, And Flow
An excellent integrated embedded solution will
Keep users in their workflow
Maintain a consistent experience
Not distract but enhance user experience with personalized insights
Consider customizing the analytics solution beyond user interface enhancements and thinking about functionality over design. Putting your user experience above all else to create a human-centered AI experience is a path to success.
You can also white-label embedded analytics into your application to bring data to life in context. Interfaces that enable interactivity and single sign-on can help you create a seamless experience. Allow your consumers to access and engage with data from any device, including mobile phones and other devices, at any time.
Real-Time Insights To Empower Employees
AI-driven capabilities can help deliver real-time, personalized insights to employees.
This is core to what we do at ModuleQ, we believe that content is only useful with the right context. The smartest business solutions come from meeting users where they are. We are creating technology that respects and enables human relationships through information delivered in the tools they are already using daily.
Scale Securely
To avoid deployment hurdles, make sure your embedded solution aligns with your secure data strategy and technology investment integrations.
It's critical to get up and running quickly but equally as important to ensure that you are scaling your analytics system to keep your business data healthy and secure. Because your enterprise applications may be mission-critical, you'll want to ensure the data your customers and employees need is always available. You can also restrict which people have access to specific data slices as you grow, ensuring access and security.
Understand Your User Needs
With analytics software, you can shorten your clients' learning curve. The more you know about how people use that data, the more you'll be able to build analytics that will benefit them.
Many developers work with customers to collect feedback during the design process. Examples of this include:
Conducting sociological research and user interviews
Producing decision-mapping and user flows
Bringing end-users to whiteboarding and wireframing sessions.
Including end-users early in the design process of the solution will assist you
Better understand their decision-making process and user needs
Identify their root pain points as well as their goals
Construct analytics that enable them to take effective action




ModuleQ People-Facing AI
Historically, enterprise AI solutions have focused on automating specific tasks such as metadata-tagging documents, evaluating call center recordings, scoring sales leads, detecting credit card fraud, or medical imaging. These are powerful and important applications, but they focus on the work itself, not on the people who do the work. People-Facing AI inverts the paradigm, using AI to understand and augment your people.
By connecting the dots in your work data, People-Facing AI can predict the information you're likely to need at any given moment. People-Facing AI is like an extension of your brain in the cloud that continuously monitors the digital information universe for important updates and automatically surfaces the most timely and relevant information. People-Facing AI integrates seamlessly into collaborative online workspaces such as Microsoft Teams and Slack, so information reaches you right in the flow of your work.