GUIDE
The C-Suite's Guide to Microsoft Teams as a Platform
Read the new C-Suite Guide to Microsoft Teams as a Platform from ModuleQ to find out how much further Teams has evolved than you may realize. Teams is far more than the key meeting and productivity tool you know. Now, it has all the capabilities to be the next evolutionary leap to a universal hub and data aggregation tool that takes you that final mile to unified information, process, and satisfaction for every employee, every team, and every situation.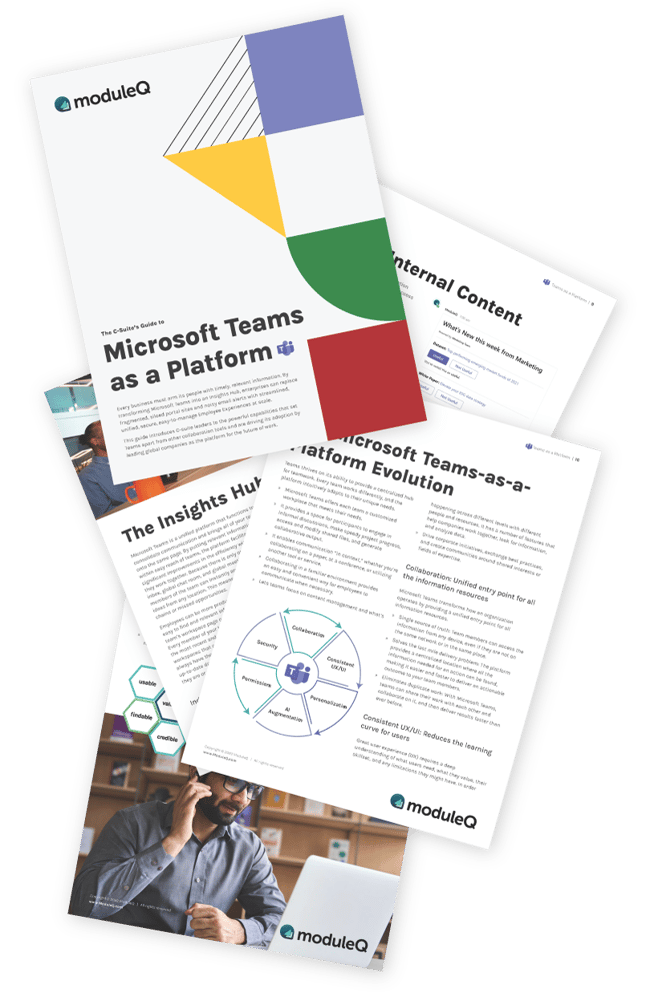 The days of email and siloed systems are over
Microsoft Teams has brought collaboration tools together into a single, transformative platform that finally enables your team members with an insights hub that delivers personalized connection at scale.
Content is only useful in the right context. When you meet users where they are, you get smarter business solutions. ModuleQ's patented People-facing AI delivers personalized, timely insights when they are most relevant to an individual.
In this guide, you'll see how Teams goes beyond your needs to:
Launch a universal interface for improved collaboration, efficiency, and security.
Enable personalization at scale and reduce information overload with ModuleQ's People-Facing AI
Unify all of your teams so everyone is effortlessly on the same page.
Future-proof your collaboration with Microsoft Teams.
Customize your internal content with embedded dashboards, low-code applications, and even wellness to improve work and life.
Start a cycle of platform evolution for continuous and customized improvement.
Seamless Microsoft Integration
Teams
Enable People-Facing AI through instant messages

Office
Connect email, and other personal work data
SharePoint
Increase awareness and consumption of content
Power BI

Surface next best actions and reporting insights
Azure
Secure, scalable Azure-native infrastructure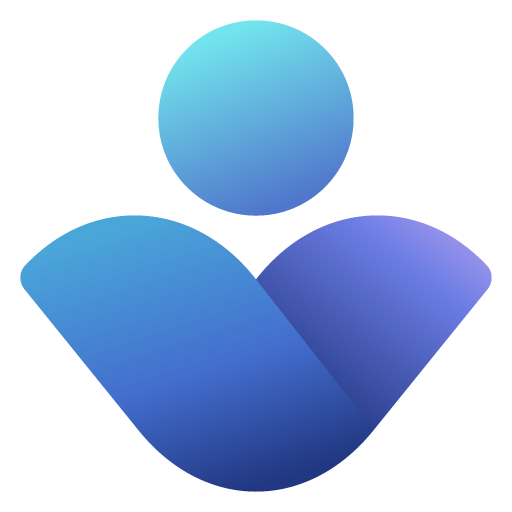 Viva
Insights personalized to each user's work
Power Apps

Connect low-code and no-code application insights
Dynamics
Seize fleeting commercial opportunities