PLAYBOOK
People-Facing AI for Revenue Generation
The true drivers of financial sustainability and profitability are your people, yet they're suffering from information overload. By the time they've identified, gathered, and verified the data they need, it's time to move onto the next task—and the hamster wheel starts anew.

A new guide from ModuleQ and Microsoft explores how People-Facing AI empowers your frontline professionals by surfacing highly personalized insights exactly when they're needed. Read how AI optimizes the flow of relevant knowledge at every level of your business to drive—and improve—key business outcomes.
In this guide, you'll discover how People-Facing AI:
Enables everyone to be more effective with more personalized and timely information.
Augments multiple C-suite functions including revenue, customer, people, data, learning, and Treasury and ESG.
Generates high end-user engagement by integrating directly into popular online collaboration workspaces like Microsoft Teams.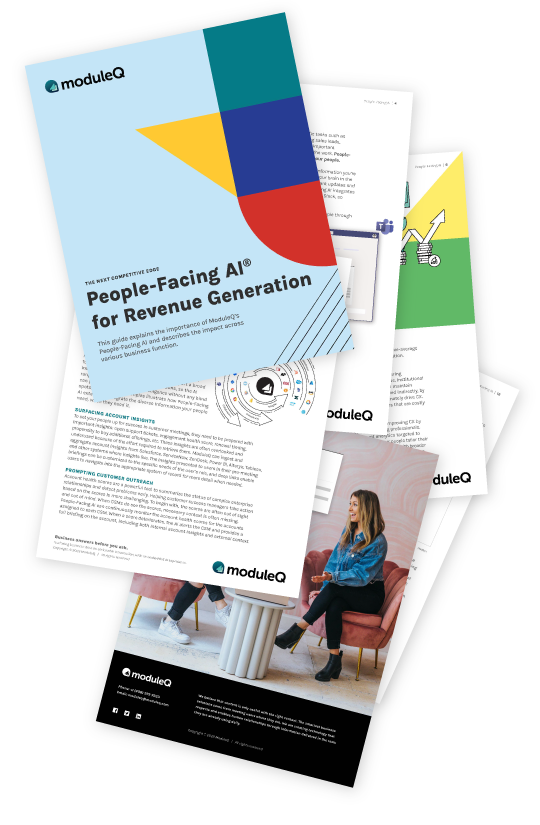 SALES ACCELERATION
Exactly the information people need, just when they need it
Improve revenue generation with People-Facing AI
Enhance your customer experience
Strengthen account knowledge and relationships
Accelerate the sales cycle by equipping your customer-facing team with personalized and timely information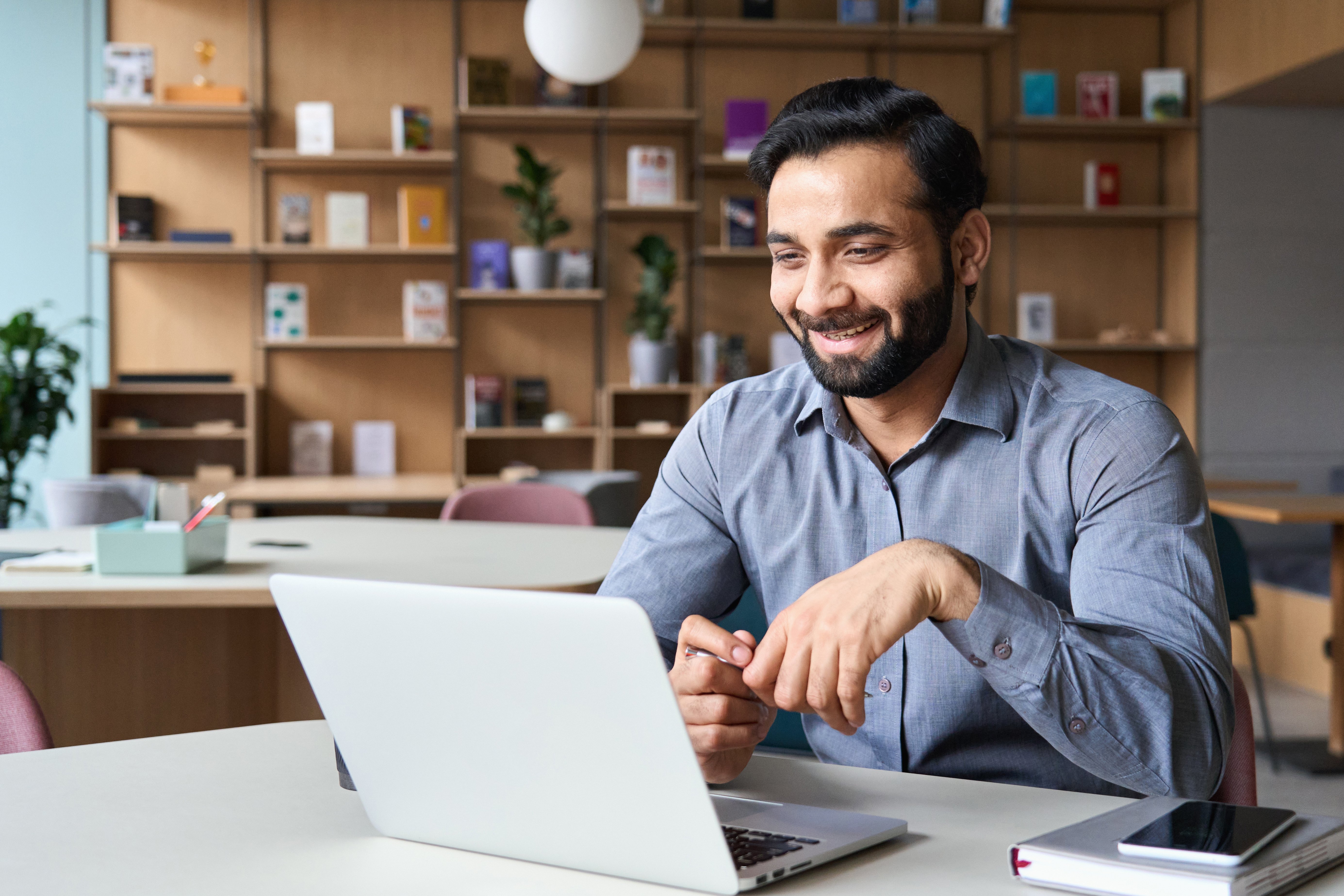 Did you know?
It takes 12 positive customer experiences to make up for one negative experience. (Glance)
Fun Fact!
Social activities like talking and laughing cause the body to release the hormone oxytocin. This helps us to bond with others. The bonus... consumers who have an emotional connection with a brand have a 306% higher lifetime value. (Motista)