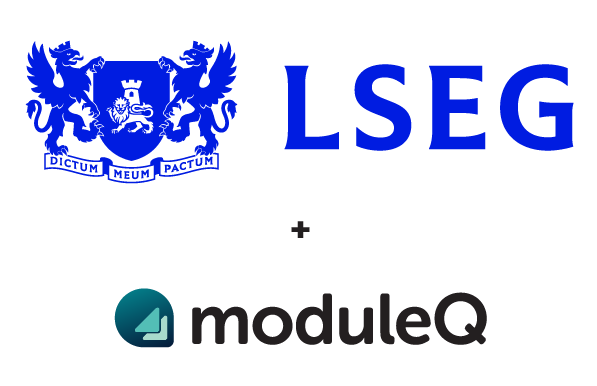 Refinitiv AI Alerts
ModuleQ has partnered with LSEG to bring empower its customers with real-time, relevant information with Refinitiv AI Alerts. Powered by ModuleQ's People-Facing AI, Refinitiv AI Alerts enables you to stay on top of market-moving information that matters to your workflow.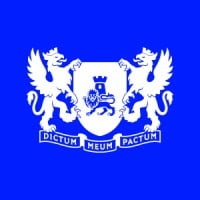 LSEG
LSEG (London Stock Exchange Group) is more than a diversified global financial markets infrastructure and data business. We are dedicated, open-access partners with a commitment to excellence in delivering the services our customers expect from us. With extensive experience, deep knowledge, and worldwide presence across financial markets, we enable businesses and economies around the world to fund innovation, manage risk and create jobs. It's how we've contributed to supporting the financial stability and growth of communities and economies globally for more than 300 years.
Our Innovative Partnership Journey
In 2021, the London Stock Exchange Group (LSEG) rolled out ModuleQ's People-Facing AI to their global sales organization to provide their sellers with timely intelligence about their accounts. The rollout was so successful that LSEG decided to use ModuleQ's technology to help their own customers receive timely financial markets updates. By January 2022, LSEG had launched the first People-Facing AI solution optimized for financial professionals: Refinitiv AI Alerts, powered by ModuleQ.
Refinitiv AI Alerts uses ModuleQ's People-Facing AI to deliver personalized updates such as breaking market developments, news headlines, and briefings ahead of important customer meetings. The solution integrates into email, calendar, CRM, and Microsoft Teams, as well as proprietary Refinitiv data feeds and global business news from hundreds of publishers. Why did LSEG select People-Facing AI from ModuleQ to power this solution?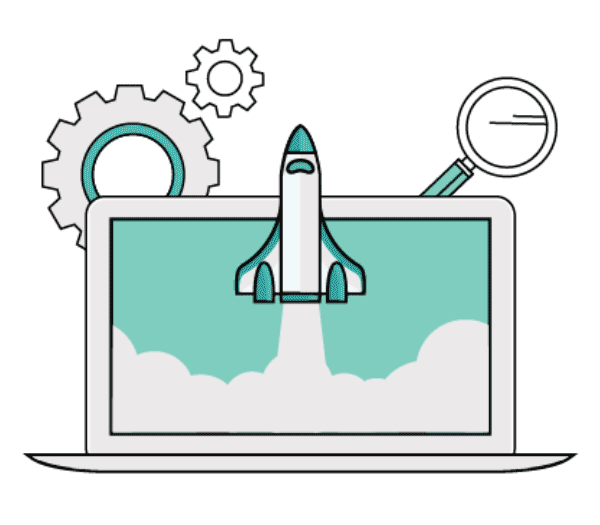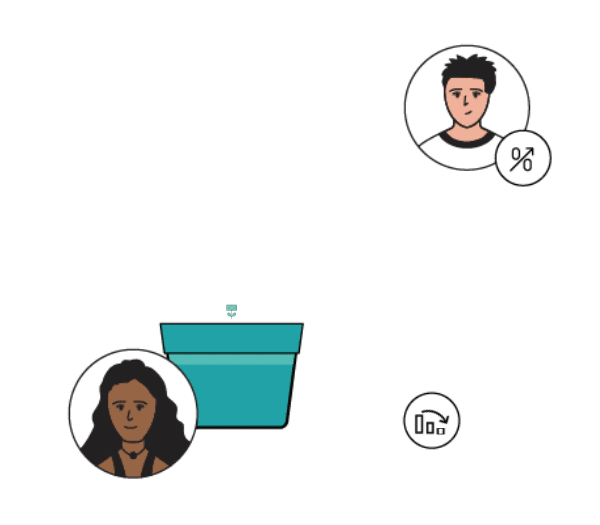 ModuleQ is a Silicon Valley AI startup founded by PhDs from Harvard and Carnegie Mellon. The company has developed unique, patented Personal Data Fusion® technology capable of accurately predicting the information that professionals need most at any given moment, based on their work context. ModuleQ's People-Facing AI is a flexible and extensible platform, so it can be tuned for specific verticals such as financial services, management consulting, legal services, sales enablement, and healthcare. People-Facing AI achieves rapid adoption and high, sustained end-user engagement by integrating directly into the online workspaces that are rapidly becoming the dominant venue for professional collaboration (Microsoft Teams, Slack, etc.)
LSEG chose ModuleQ in order to deliver a highly engaging, AI-driven user experience on the Microsoft Teams platform, integrated into Refinitiv's vast universe of data resources, and optimized for use cases in banking, wealth management, and asset management. The solution builds on several years of technology collaboration between ModuleQ and LSEG's Refinitiv business, formerly Thomson Reuters Financial & Risk. LSEG is a strategic investor in ModuleQ.