Resources
Check out guides, case studies, videos, and more for insights from thought leaders.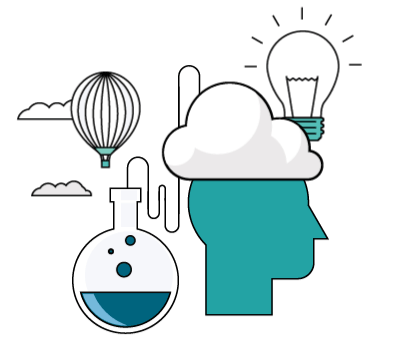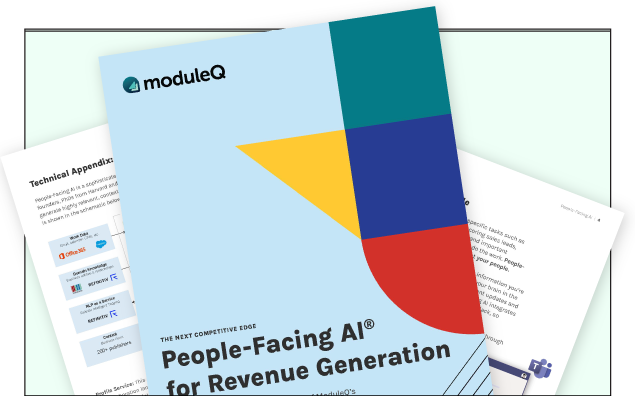 PLAYBOOK
People-Facing AI
How ModuleQ's People-Facing AI can become your competitive edge.
DOWNLOAD NOW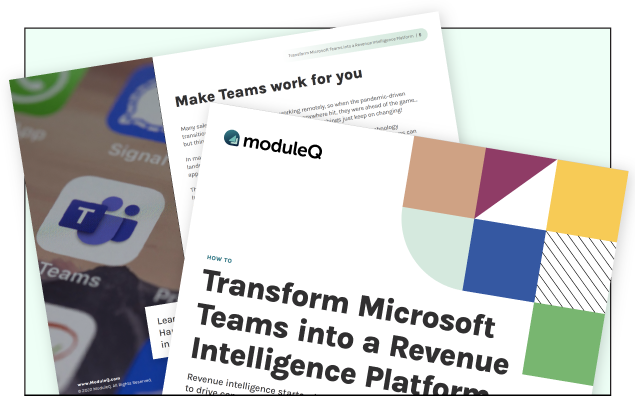 EBOOK
Revenue Intelligence
Transform Microsoft Teams into a Revenue Intelligence Platform.
DOWNLOAD NOW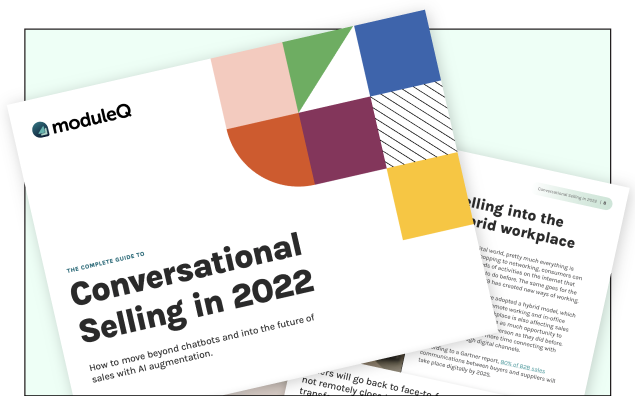 EBOOK
Conversational Selling
The complete guide to conversational sales in 2022 and beyond.
DOWNLOAD NOW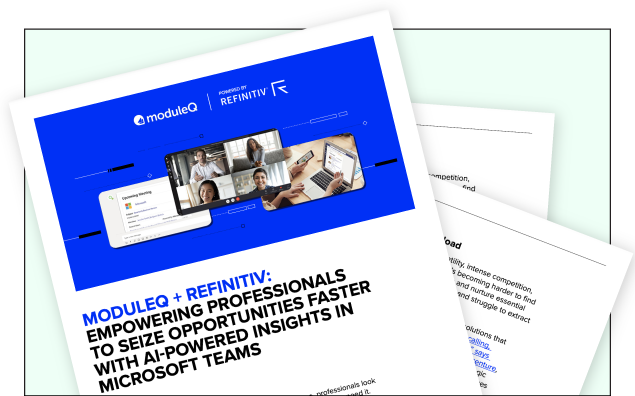 WHITE PAPER
ModuleQ + Refinitiv
Empowering professionals to seize with AI-powered insights in Microsoft Teams
DOWNLOAD NOW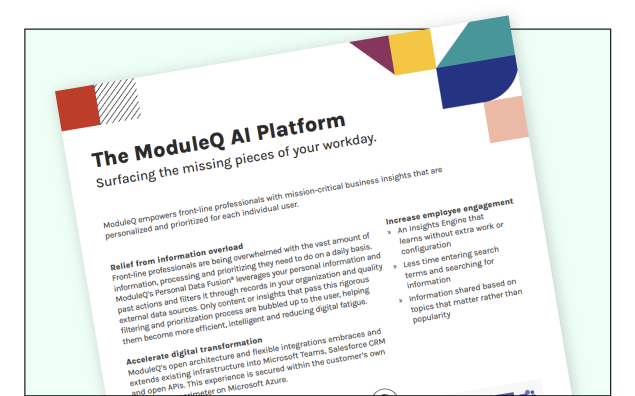 DATA SHEET
ModuleQ Overview
The ModuleQ AI Platform: Surfacing the missing pieces of your workday
INSTANT ACCESS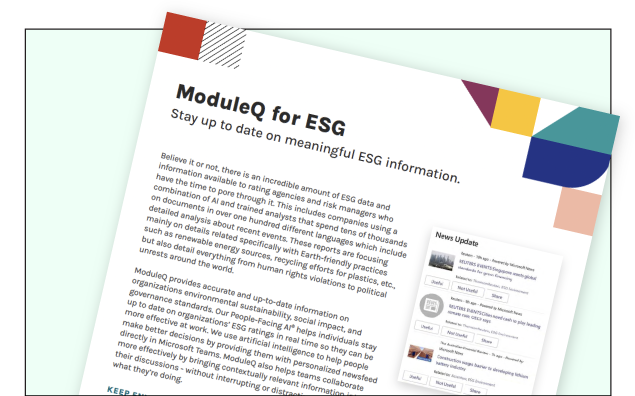 DATA SHEET
ModuleQ for ESG
Stay up to date on environmental, social, and governance information
INSTANT ACCESS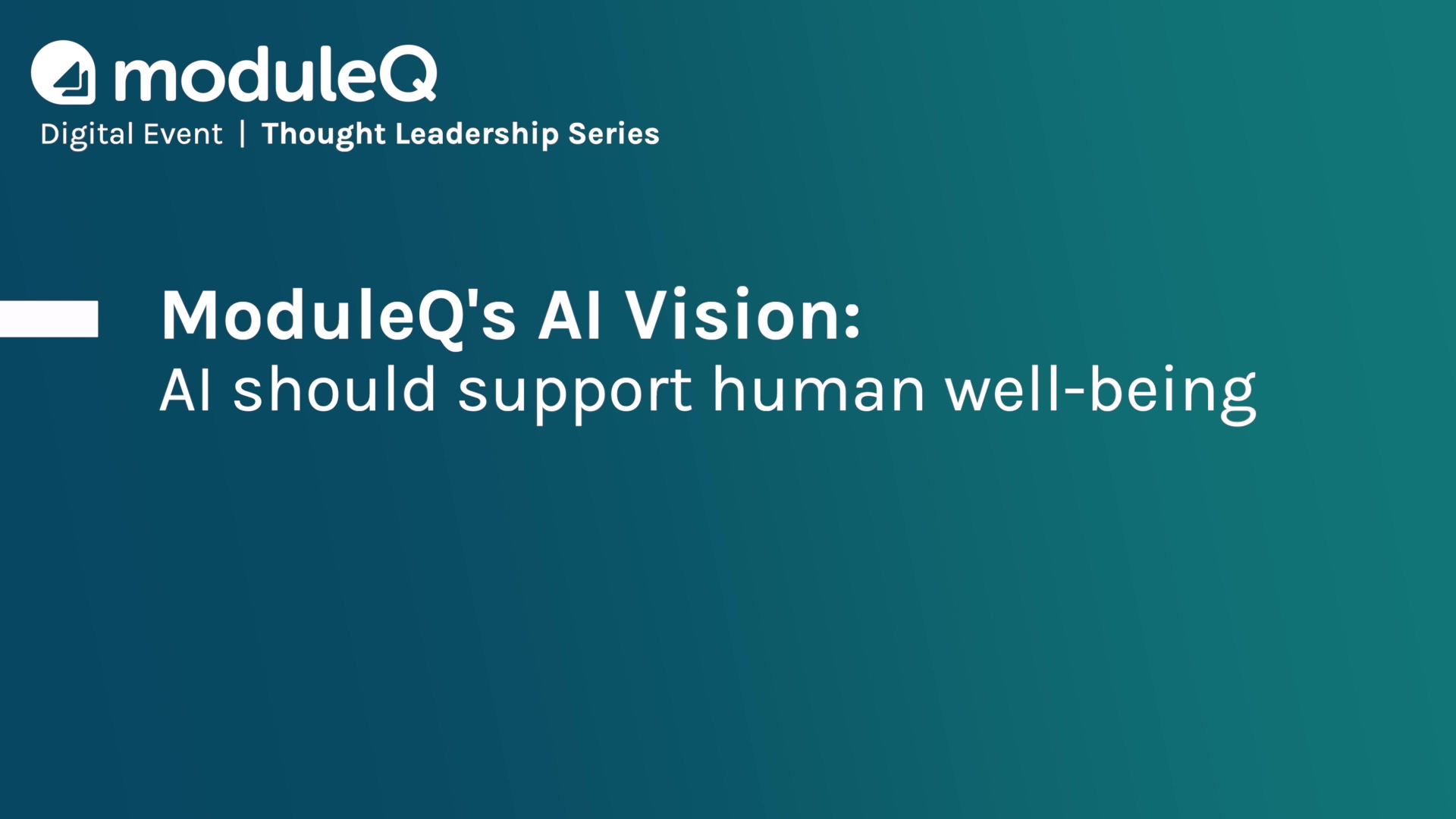 PART 1: MINI SERIES
ModuleQ's AI Vision
Thought leadership series: AI should support human well-being
WATCH NOW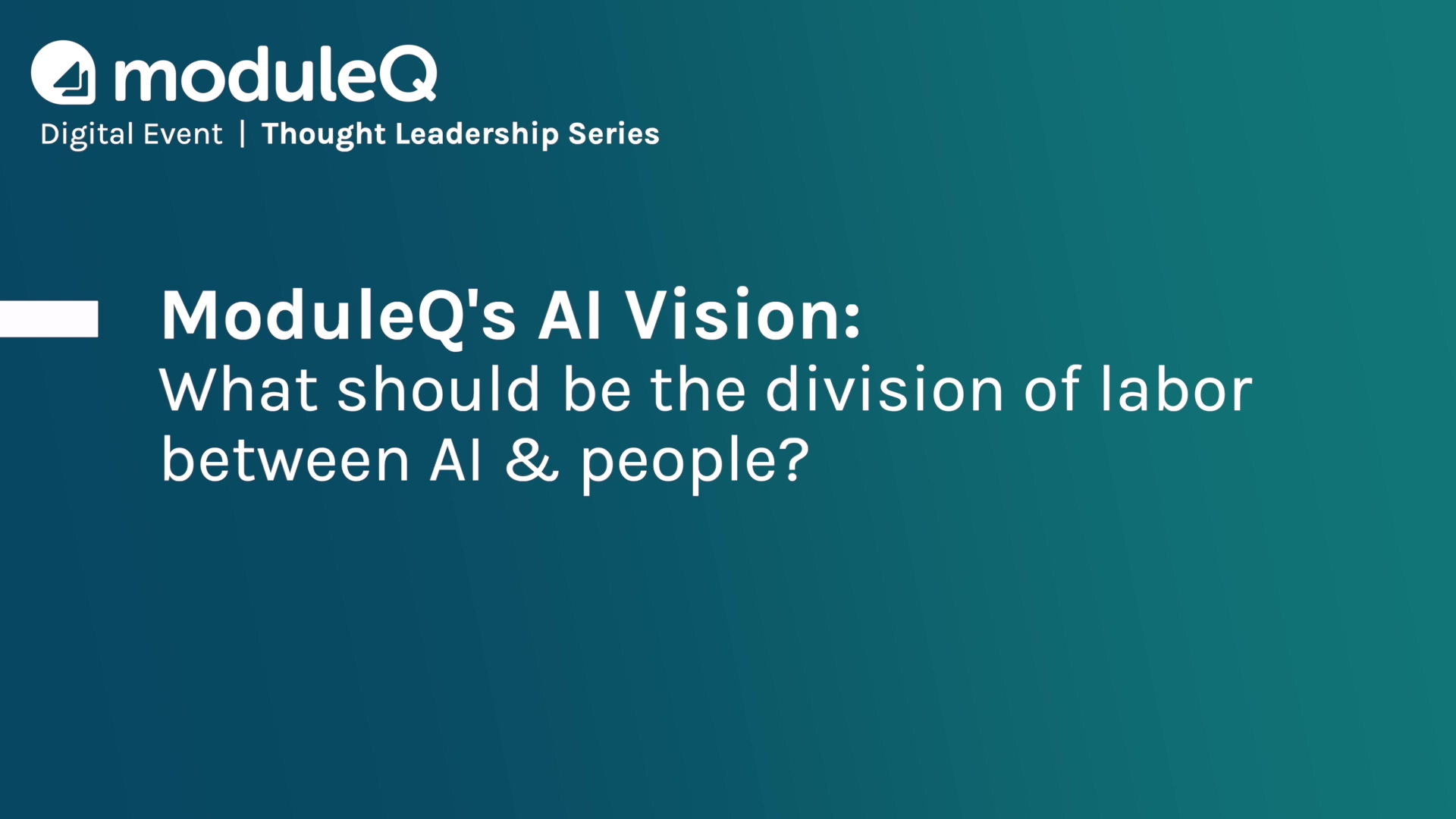 PART 2: MINI SERIES
ModuleQ's AI Vision
Thought leadership series: The division of labor between AI and people
WATCH NOW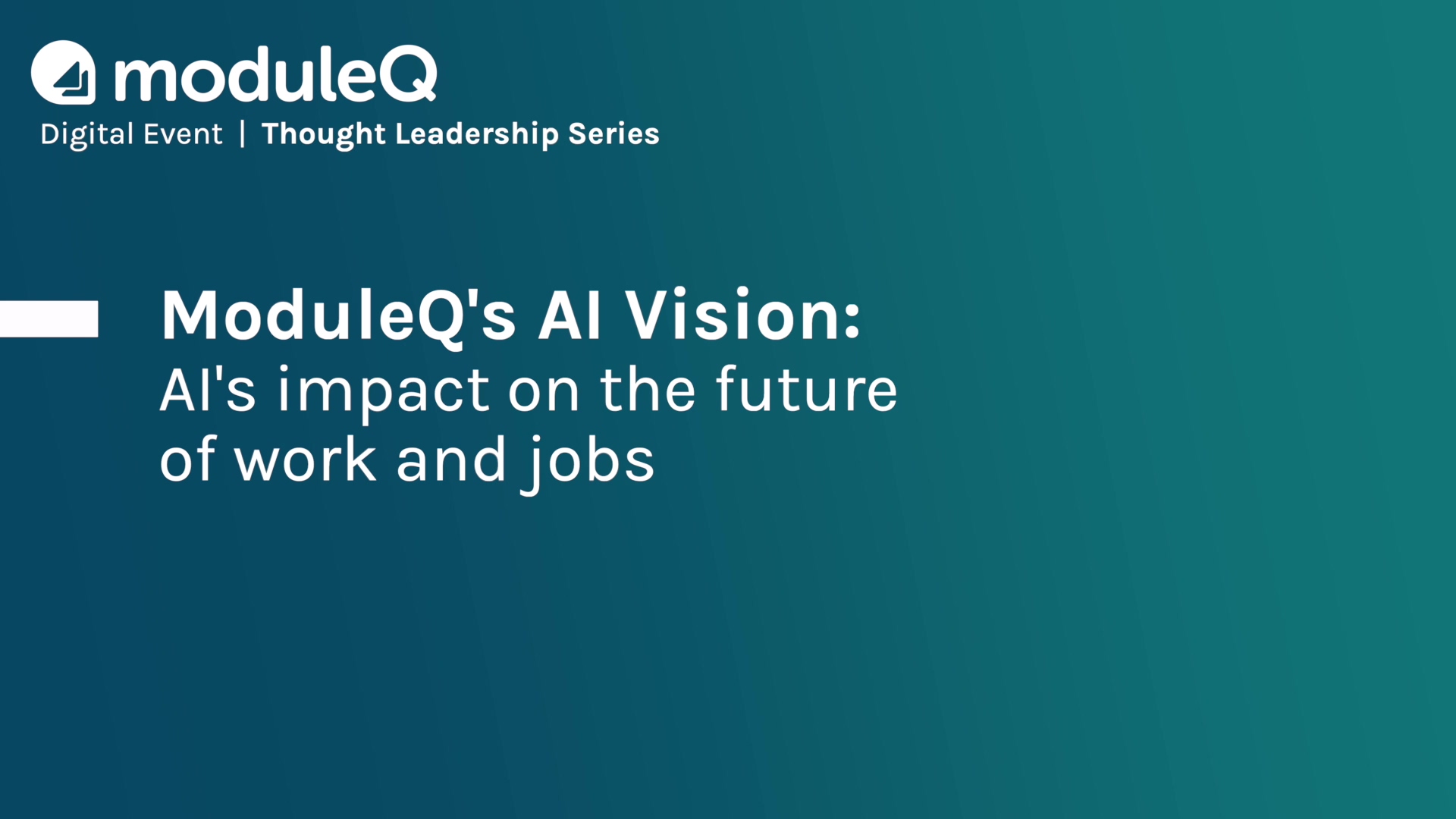 PART 4: MINI SERIES
ModuleQ's AI Vision
Thought leadership series: AI's impact on the future of work and jobs
WATCH NOW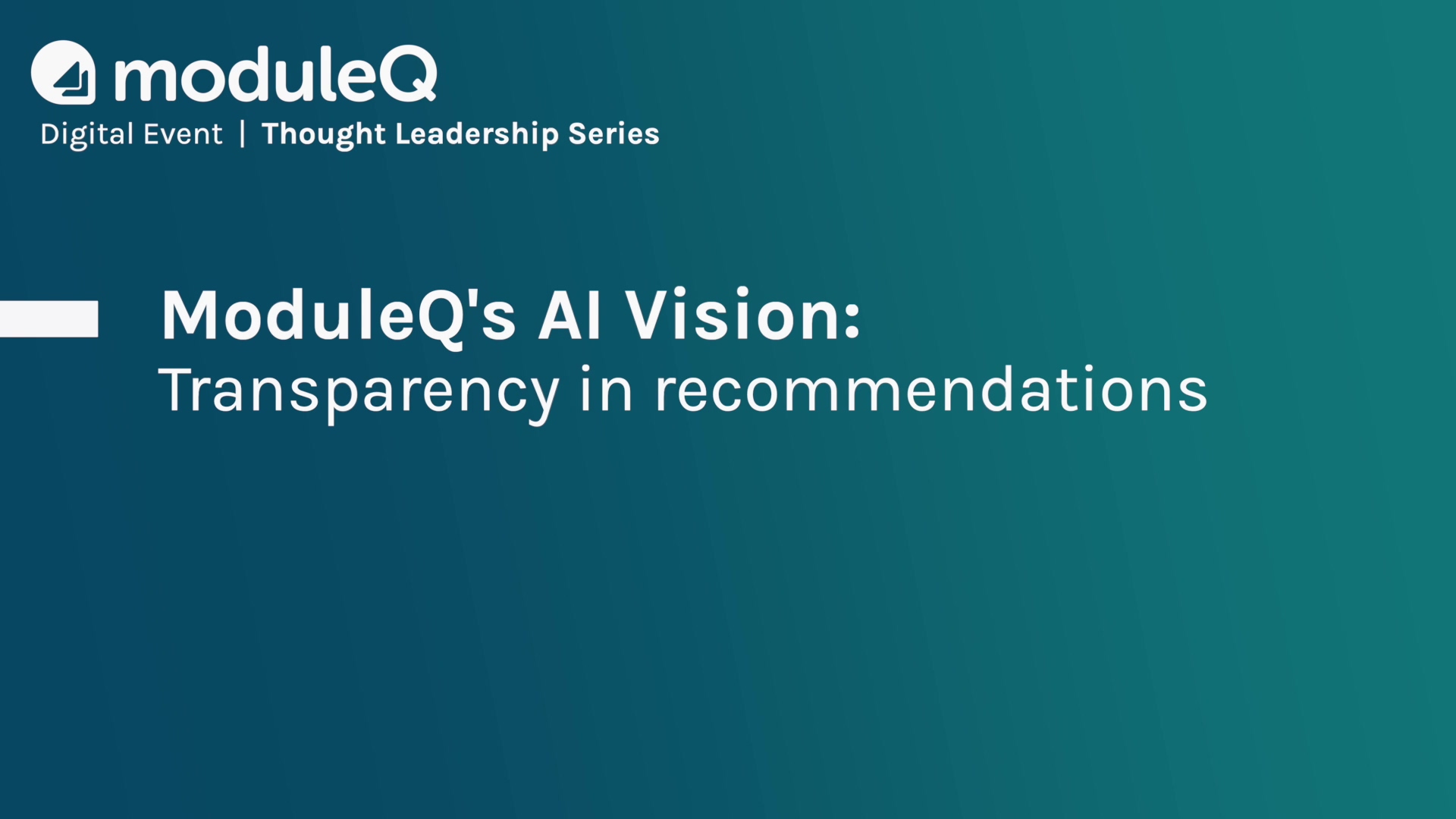 PART 5: MINI SERIES
ModuleQ's AI Vision
Thought leadership series: Transparency in recommendations
WATCH NOW