The ModuleQ AI Platform
Revolutionizing business insight delivery and ultimately your customer experience.
73%
of ModuleQ users engage daily
70%
larger sales pipeline
38%
more customer interactions
PERSONAL DATA FUSION
Federated Machine Learning Architecture
We centralize anonymous data and distribute personal data, allowing our users to train the AI to meet their personalized needs.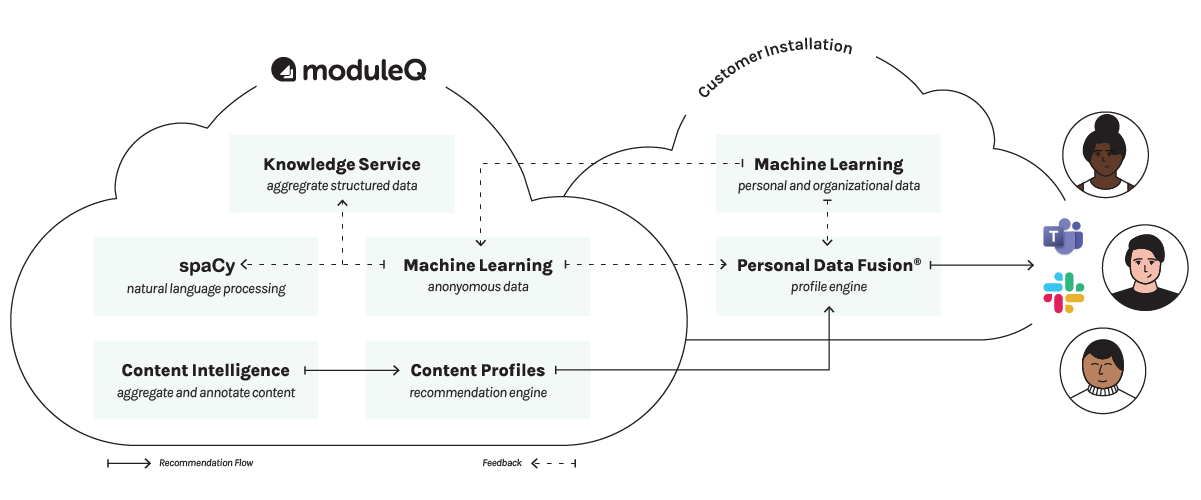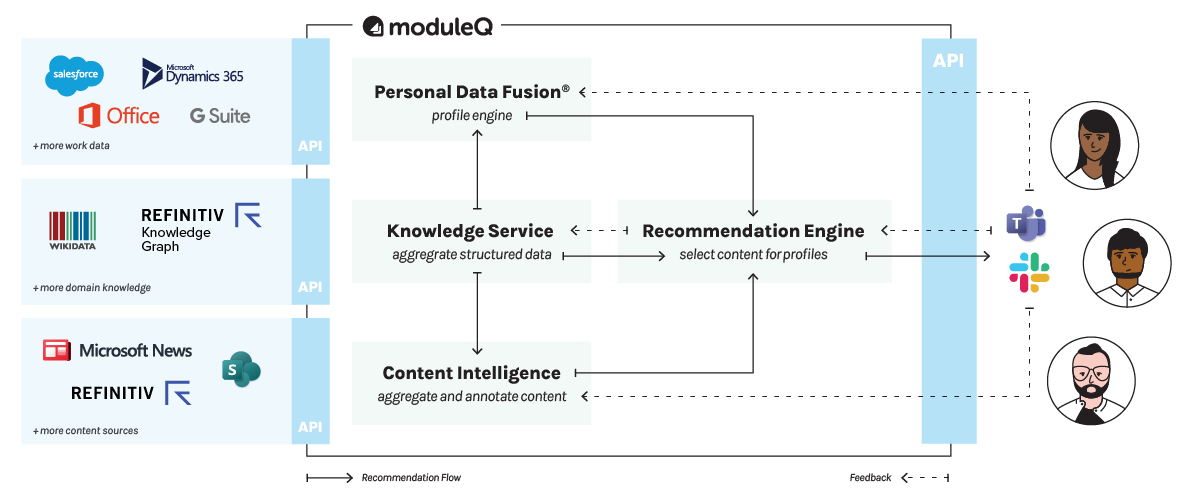 PEOPLE-FACING AI
Patented Tech Built on 20+ Years of Ph.D. Research
Our extendability platform brings the information and insights that matter to the people they matter to.
INTEGRATIONS
Aggregate existing insights
Let our integration give you a head start by automating your review of market-changing events and trends.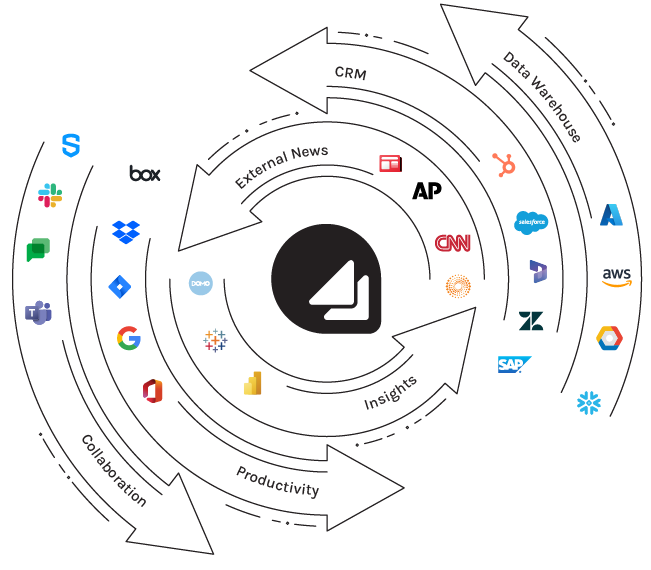 Ready to get started?
Help empower your people with just-in-time insights.