INDUSTRY SOLUTION
High Tech
Stay ahead of the competition by augmenting your workers with AI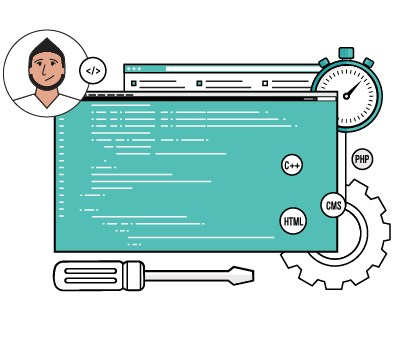 80%
of customers say the experience a company provides is just as important as its products or services
5 billion
searches are entered into Google daily that's more than 60,000 search queries per second
28
different enterprise apps are being used by the average frontline worker, 8 apps being used for collaboration alone
Partnering with Microsoft
ModuleQ and Microsoft, have partnered to provide a secure AI experience that provides real-time insights, automatically personalized to the current needs of each individual professional.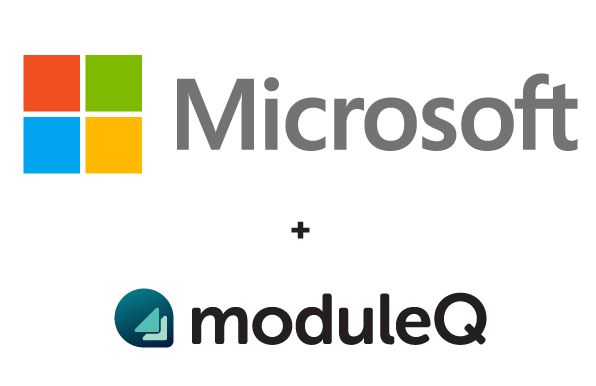 "The ModuleQ AI platform has been architected from the ground up to meet the needs of the most secure enterprise customers. It builds on decades of experience working with highly secure organizations."
Pieter Franken | CISO, ModuleQ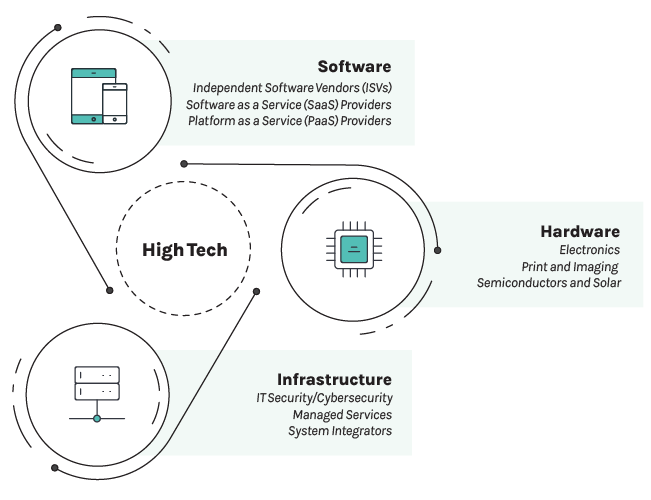 Turning customers into advocates
The ModuleQ AI Platform helps High Tech businesses engage with their customers. It uses natural language processing and artificial intelligence so the company can explore a number of different data silos without any hassle or confusion.
PERSONALIZE THE SALES-CYCLE
Wondering how to drive more pipeline as a(n)...
Hardware Manufacturer
Identify sales opportunities, inform alliance strategies, manage risks, and optimize the sales cycle.
Independent Software Vendor
Create differentiated and relevant engagements with clients by staying on top of the news that affects their industry.
Managed Service Provider
Uncover deal opportunities with in-depth news and intelligence on product launches and company developments.
System Integrators
Create differentiated and relevant engagements with clients by staying on top of the news that affects their industry.
ModuleQ's AI Platform helps you make sure that your sales strategy is cutting edge by making it easy to build more relevant account lists and prioritize leads. ModuleQ's AI Platform helps you turn your sales strategy into a personalized, high converting experience.
SEARCH SMARTER
Struggling to find business answers as a...
Customer Success Manager
Less time entering search terms and searching for information

Have more engaging conversations and build stronger relationships
Solution Engineer
Strengthen account knowledge and relationships

Spend less time searching for information

See information shared based on topics that matter rather than popularity
Technical Seller
An Insights Engine that learns without extra work or configuration

Enhanced prospecting abilities

Relief from information overload
ModuleQ uses artificial intelligence and natural language processing to search through the information you integrate so that your company can enjoy all of its data silos. We do this for you, making sure that we give out relevant content when it's most important in order to keep everyone on top of things during busy times. ModuleQ delivers insights, news, and proactively relevant information whenever people need them - allowing employees time off from searching instead!
INCREASE ADOPTION
Meet your internal users where they already are with...
Daily News Alerts
Curated and personalized based on what our People-Facing AI learns about how you work.
Pre-Meeting Briefing
Recent events, developments, news, and research relevant to the meeting.
Trending News
See information shared based on topics that matter and that your colleagues are also following rather than what SEO has marked as popular.
Breaking Alerts
An intelligent nudge with breaking news about accounts that you follow.
ModuleQ understands that the only way to truly reach their users and enter them into a more innovative world is by meeting them where they are. ModuleQ wants to help you stay on top of your game, so we let you know what's happening in real-time with our insights platform. Our team has created an experience for teams who already use enterprise communications tools like Microsoft Teams or Slack.
Get out of your data silos
Let ModuleQ augment your professional by getting them the information they need, so that they can focus on innovation.