INDUSTRY SOLUTION
Professional Services
Foster innovation and creativity while optimizing your existing information and content
57%
of the purchasing process is completed before buyers ever talk to sales
31%
of employees admitted that they have never used their company's intranet
60%
of CEOs polled cited creativity as the most important leadership quality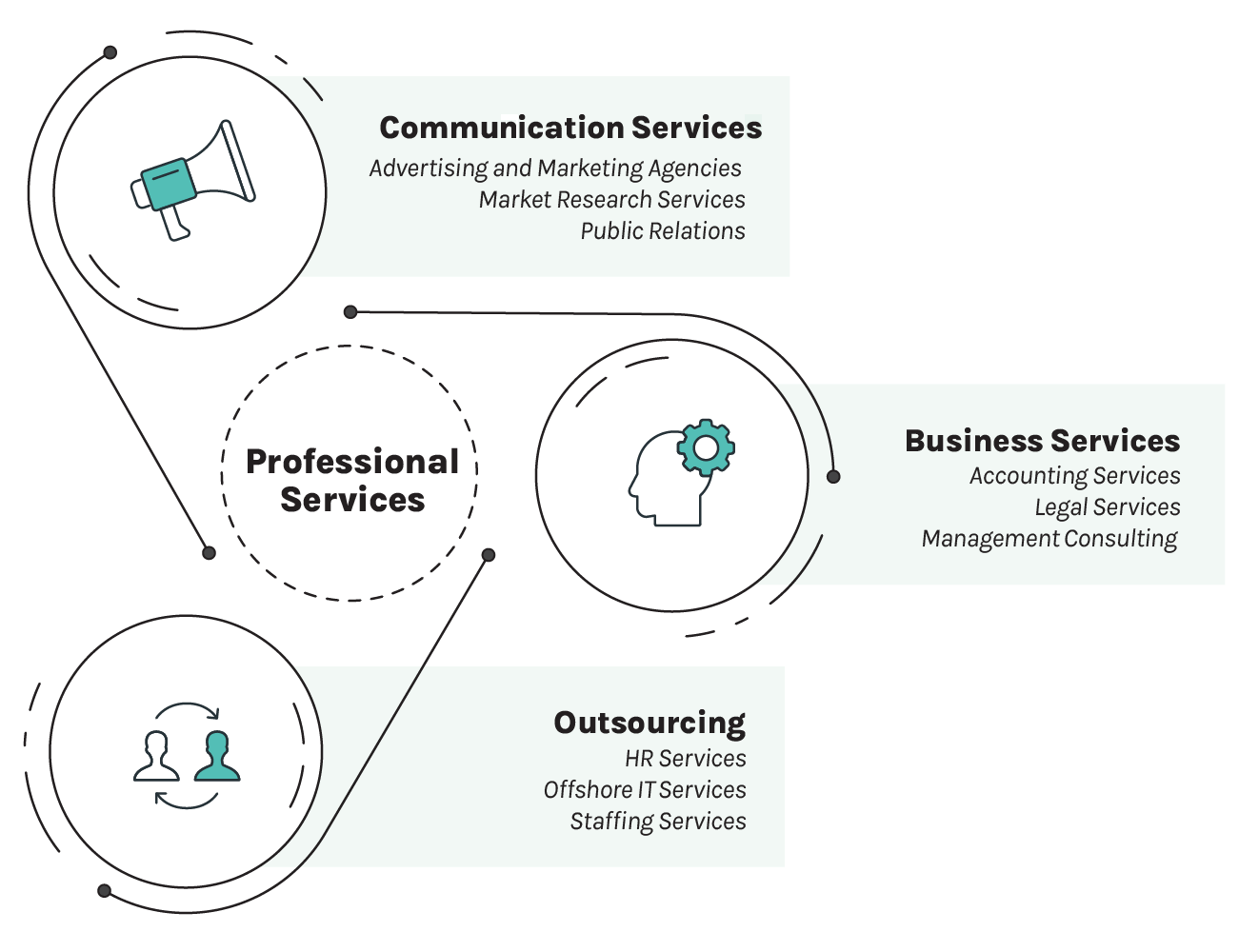 Spark new ideas and strategies
ModuleQ for Professional Services is a tool that helps you come up with new ideas and approaches while increasing sales velocity. It also makes the most of your existing internal content by allowing cross-pollination among team members to learn from each other's strengths and go beyond their comfort zones.
ACCELERATE SALES VELOCITY
Suffering from a long sales cycle in...
Advertising and Marketing Agencies
Insights tailored to accounts you manage

Integrated CRM insights delivered to you

Turns your sales process into a highly personal and in the moment experience
Management Consulting
Become your partners most trusted advisor

Provide personalized context to your conversations without having to do research

Increase customer engagement 
Staffing Services
See buyer intent before your competitors

Get valuable insight into what is happening with each prospect or customer
ModuleQ is a great way to stay on top of what's happening with your prospects and clients. Shorten the sales cycle and make clients more likely to go to you. We keep you up to date on everything you need to know about the accounts that matter most.
DISTRIBUTE CONTENT
Need to get your content into the hands of...
Account Managers
Leverage recommended content and collateral

Have more engaging conversations and build stronger relationships
Advisors and SMEs
Strengthen account knowledge and relationships

Spend less time searching for information

See information shared based on topics that matter rather than popularity
Sellers
Intelligent nudges with breaking news and relevant collateral

Enhanced prospecting abilities, send the right collateral at the right time

Relief from information overload
Marketers and content creators are always looking for new ways to get their message across. ModuleQ is here with a solution that can help you proactively reach the right people at the perfect time through Microsoft Teams, Slack, or any other tools they might be using!
FOSTER CREATIVE THINKING
Find the balance between productivity and innovation with...
Daily News Alerts
Curated and personalized based on what our People-Facing AI learns about how you work.
Pre-Meeting Briefing
Recent events, developments, news, and research relevant to the meeting.
Trending News
See information shared based on topics that matter and that your colleagues are also following rather than what SEO has marked as popular.
Breaking Alerts
An intelligent nudge with breaking news about accounts that you follow.
ModuleQ is a platform that helps teams and organizations find new insights with their existing data. Our AI helps surface information to help with the cross-pollination of ideas. ModuleQ can be used by any organization looking for help brainstorming or problem-solving without feeling overwhelmed by information overload.
Become your customers most trusted advisor
ModuleQ will help you stay up to date with all of your accounts in real-time so that you can always be sure that you are the one getting notified about important happenings before anyone else does.