Artificial Intelligence
10 Ways to Improve Your Microsoft Teams Meetings
Improve collaboration, communication, and overall meeting productivity with these simple tips and tricks.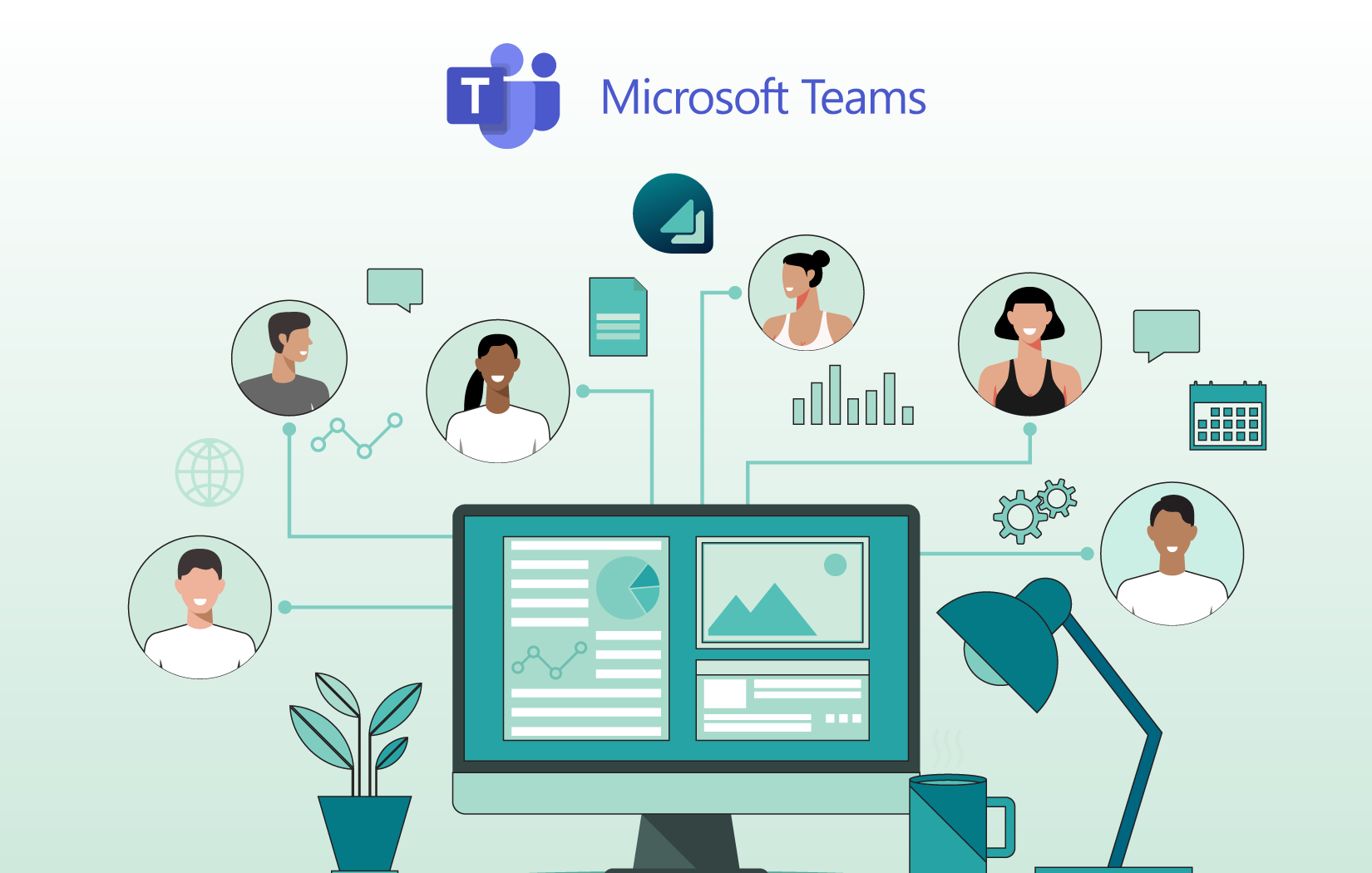 Microsoft Teams gained immense popularity during the pandemic. As a central hub that facilitates virtual meetings, it allows participants to chat, work, share, and meet no matter where they're located in the world. In this article, we discuss 10 ways in which you can improve meeting productivity while using Microsoft Teams.
This communication and collaboration platform became a vital tool for remotely distributed teams during remote work. Preferred by small, medium, and large enterprises, it's easy to use and integrates well with other software in its ecosystem. With these 10 tips, you and your team can be more productive when using Microsoft Teams meetings.
#1 Check availability and time zones
Since virtual meetings are the most common use of the platform, let's start with how to conduct productive meetings. The first step is to set the meeting in a way that makes it possible for everyone to join on time. Remember that participants could be from different time zones.
As the host, you can set the meeting in your time zone. But make sure that it's suitable for others too. If it's an odd time for anyone, they may not be productive even if they join on time.
Bonus tip: Did you know you can add additional time zones to your calendar? Learn more here.
#2 Select a moderator
To improve productivity during larger Microsoft Teams meetings, it's important to have a designated moderator. The person setting up the meeting need not be the one in charge if they have other work or don't have complete information about the subject.
The moderator's job is to drive the meeting's agenda and make sure that all participants feel engaged. For this, they should observe participants' behaviors and ensure that there are no digressions or interruptions during the meeting.
Some tips we have picked up from great meeting moderators:
Lead by example and turn your camera on, your meeting participants will be more engaged with their cameras on.

Set expectations for how the meeting will proceed, you can as participants to hold questions until the end, or raise their hand if they have a comment.

Being the right energy, be sure to be respectful, engaging, and open to all participants. Most importantly, be sure to check any personal bias at the door.
#3 Always take notes
What's said during a meeting can be easily forgotten, which defeats the purpose of a virtual meeting. Even if you believe that you'll be able to remember, you should take notes of all important details. The moderator can advise participants to take notes and even pause the meeting to give them the time.
With Microsoft Teams, you don't need to use a pen and paper. You can take notes directly in the meeting with meeting notes (this should only be used for internal meetings) or you can take notes via OneNote and go back to it later.
#4 Mute non-speaking participants
Background noise can interrupt meetings and decrease productivity. This is especially true for non-speaking participants. Luckily, Microsoft Teams has a mute feature to deliver a quiet virtual setting for meetings.
As the host of the meeting, you can not only mute yourself but also others. The host or moderator should convey that all non-speaking participants will be muted. This makes it easy for everyone to listen to the speaker without having to request them to repeat what they would have said.
#5 Use the whiteboard
The whiteboard feature is an excellent productivity tool in Microsoft Teams. You can use this as an online board to capture your ideas and messages. This is helpful when you're explaining a complex topic to the participants.
The whiteboard feature allows you to use several sketching elements to express your thoughts. It's a vital tool if you're holding an online tutorial, webinar, or explaining product features.
#6 Initiate screen sharing
If you're discussing a complicated subject or if there are multiple topics under discussion, participants might need to share their files as seen on their devices. This is where the screen sharing feature of Microsoft Teams comes in handy.
When others can see your screen, it makes it easy for them to understand your point. You won't have to spend time explaining in detail. Screen sharing increases engagement and invites people to ask questions and seek clarifications. Microsoft has some best practices for what to share with meeting participants:
Share your...

If you want to...

Great when...

Desktop

Show your entire screen, including notifications and other desktop activity.

You need to share multiple windows.

Window

Show just one window, and no notifications or other desktop activity.

You only need to show one thing and want to keep the rest of your screen to yourself.

PowerPoint

Present a PowerPoint file others can interact with.

You need to share a presentation and want others to be able to move through it at their own pace.
For info on PowerPoint sharing, see Share PowerPoint slides in a Teams meeting.

Whiteboard

Collaborate with others in real-time.

You want to sketch with others and have your notes attached to the meeting.
#7 Create breakout rooms
There are often times when larger group meetings need to be able to have smaller discussions. With the breakout rooms feature, the meeting organizer can create and manage these smaller breakout rooms. You can create breakout rooms before or during a meeting, learn more here.
#8 Turn off notifications
There are a few ways to manage and disable notifications in Microsoft Teams. You can adjust everything from when you see the notifications to how and when they appear. It is a good idea to revisit your notification settings frequently based on the needs of your workflow. An example might be, if you find yourself on a project with a Teams channel that you want to see updates on you will want to make sure your notifications are set to come through.
To manage your notifications, select Settings and more
in the top right of Teams, then select Settings
> Notifications
. Learn more here.
#9 Bookmark and save content
You may often have to go through your messages to find important communication from your team members, manager, or your client. Scrolling through messages is tedious. The solution is to save and bookmark the message.
Clicking on the three ellipses in the corner will give you an option to save the message. Once you click on it, you can go to saved messages through the search bar.
#10 Use ModuleQ's Pre-Meeting Briefing
Increasing productivity, especially in remote work, can be a daunting task since there are multiple channels of information competing for your attention. ModuleQ's People-Facing AI augments people rather than trying to automate their workflow or processes. Module's Pre-Meeting Briefing systematically arms users with personalized "must-know" insights and valuable content based on the context of every meeting.
ModuleQ's proprietary algorithms search multiple internal and external sources along with business intelligence from partners including hundreds of news sources and Refnitiv data to deliver the most insightful and relevant information at the right time, directly inside of Microsoft Teams.