THE MODULEQ AI PLATFORM
People-Facing AI
Boost individual and team effectiveness, creating a better employee experience.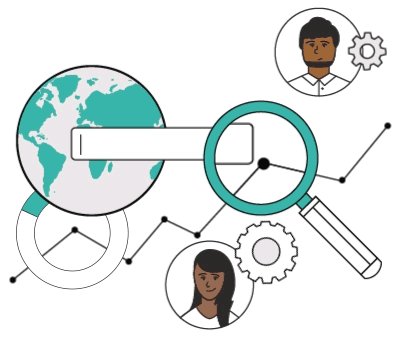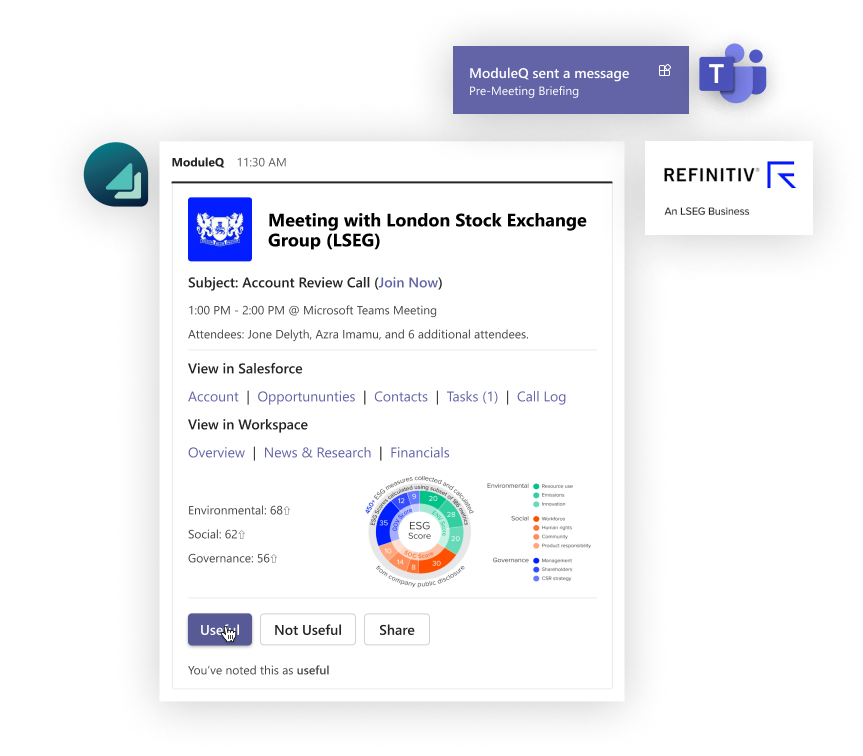 AI built for people first
ModuleQ's People-Facing AI® delivers the right information, before asked, to boost individual and team effectiveness, creating a better employee experience. ModuleQ connects the dots for your professionals, yielding key business insights distilled from their data (calendars, email, social, etc.), internal business data (proposals, reports, memos, etc.), and external business data (news and subscriptions).
How People-Facing AI Works
STEP 1
Map your individual work style
Professionals are inundated by work data — email, calendars, stored documents, industry reports, and breaking news. With their consent, ModuleQ's People-Facing AI® creates a network of intelligence in their existing O365 workspace to identify priorities. As we connect the dots in work data, we put powerful insights at the fingertips of your professionals, before they even ask. ModuleQ adapts to an individual's preferences and feedback to drive timely, insightful information with remarkable predictive accuracy.
We analyze what matters to you at work to learn what you want to know. Once we know what information is important to you, we surface it for you.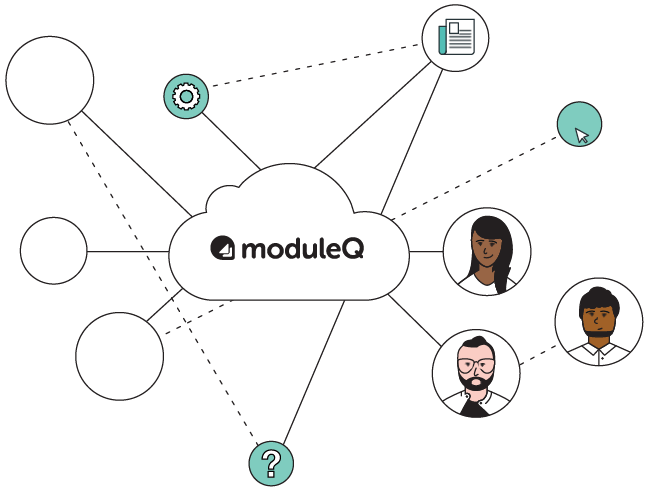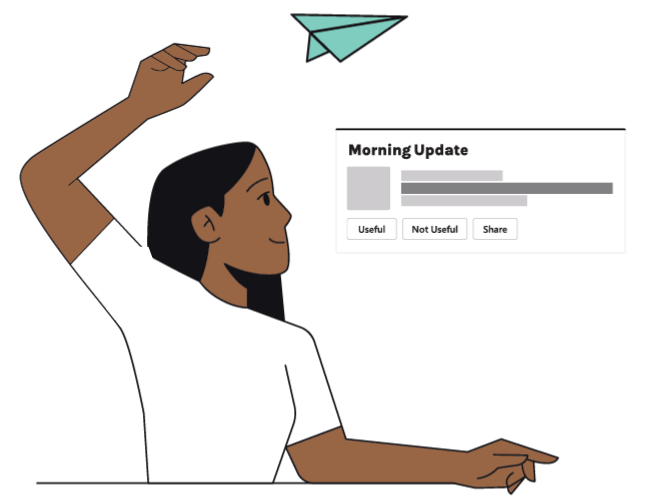 STEP 2
Pro-active content delivery
ModuleQ's proprietary algorithms search public and internal content sources, as well as business intelligence from partners such as Microsoft News and Refinitiv, an LSEG Business. Our People-Facing AI® analyzes your work priorities and serves up timely information through Microsoft Teams. You can seamlessly share this information with your colleagues.
ModuleQ uses the data from connected/integrated sources. This data is analyzed and then ModuleQ tells you about it in the internal communication platform you are already using.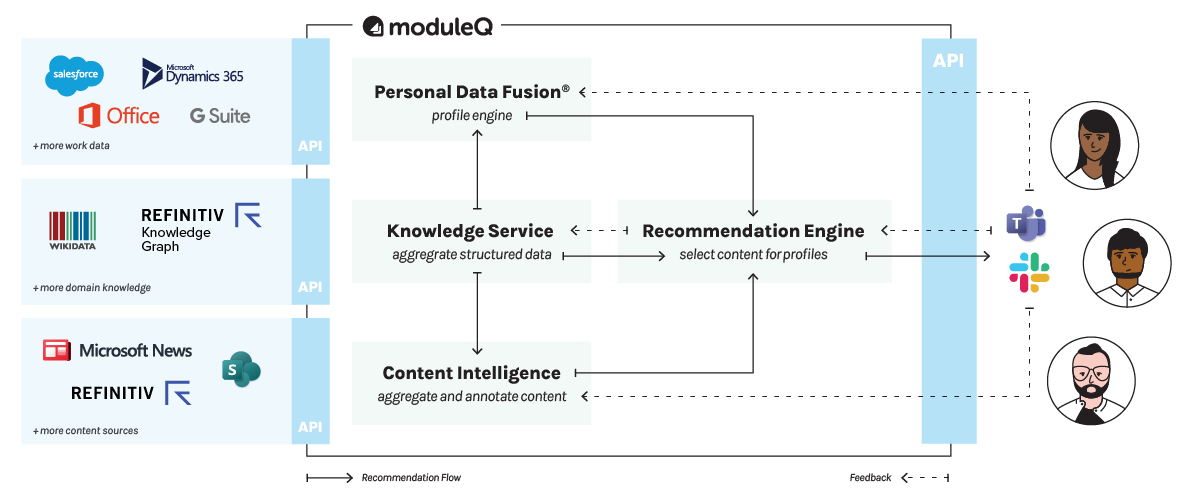 STEP 3
Understand what works
As users offer feedback on what works and what doesn't, our People-Facing AI® improves its ability to deliver only the most relevant information. ModuleQ learns from interactions, which feeds new information into the collective network of intelligence (data sets, email, calendars, etc.) — essentially learning from your organization. ModuleQ also understands the way you and your colleagues use insights so your organization can improve learning across the enterprise. Your team can see trends, leverage the right information, and work more effectively.
Say goodbye to wasting time
ModuleQ makes it easy to get insights from your internal and external business data that are relevant to individuals right now — without having to ask for it.